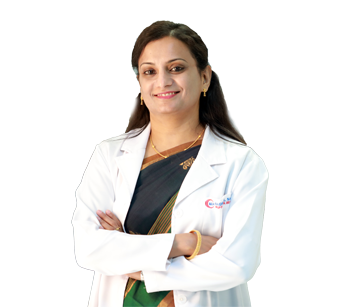 DR Anie Oommen
Specialist
Dermatology
MBBS, DDVL
16+ years of experience
Sohar (Oman)
About DR Anie Oommen
Dr Anie Oomen is an excellent Specialist Dermatologist with over 16 years of experience post specialization. She is an expert in treating a wide variety of skin diseases and conditions and has outstanding diagnostic skills and ability to deliver effective, timely treatments and full recoveries. She is proficient in performing electro-cauterization and cryotherapy for removal of different types of skin tags and warts. She has also had experience in handling radio frequency treatments for effective treatment of seborrheic keratosis and other benign lesions. Dr Anie also attends relevant workshops and conferences regularly to keep her skills up to date.
Excellence & Experience
Area of excellence
Hair treatment including PRP and I/L Kenacort
Chemical peeling for acne and scars
Electro-cauterisation for warts and skin tags
Radiofrequency for seborrheic keratosis and other benign cutaneous lesions
Cryotherapy for genital and palmoplantar warts
Level of Experience
Worked at various corporate hospitals in India including Malabar Hospital, Manjeri Hospital and M.B. Hospital, Malappuram
Awards & Academics
Academics Details
Cosmetology Training – St John's Medical College, Bangalore, India
DDVL - Father Muller Medical College, Mangalore, India (2003)
MBBS - Shri B.M Patil Medical College (BLDE Associations), Bijapur, India (1998)
Out Patient Timings
The outpatient timings at Badr Al Samaa Hospitals have been planned in such a way that your choice of doctor is available whenever you are free.
Sunday
9:00 AM - 1:00 PM
Sohar - Oman
5:00 PM - 9:00 PM
Sohar - Oman
Monday
9:00 AM - 1:00 PM
Sohar - Oman
5:00 PM - 9:00 PM
Sohar - Oman
Tuesday
9:00 AM - 1:00 PM
Sohar - Oman
5:00 PM - 9:00 PM
Sohar - Oman
Wednesday
9:00 AM - 1:00 PM
Sohar - Oman
5:00 PM - 9:00 PM
Sohar - Oman
Thursday
9:00 AM - 1:00 PM
Sohar - Oman
5:00 PM - 9:00 PM
Sohar - Oman
Friday
Saturday
9:00 AM - 1:00 PM
Sohar - Oman
5:00 PM - 9:00 PM
Sohar - Oman