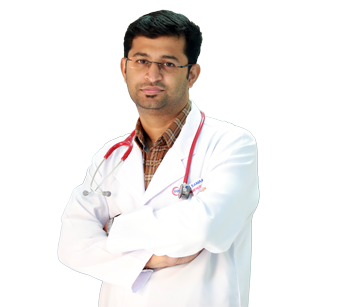 DR SURAJ KOSHY
Specialist
Paediatrics & Neonatology
MBBS, DCH
Sohar (Oman)
About DR SURAJ KOSHY
Dr Suraj Koshy Abraham is a highly dedicated Pediatrician with extensive experience in the management of healthy and sick pediatric patients from the time of birth till they are one year old. He is interested in neonatology and the care of high-risk newborns. He also has experience in managing both the NICU and PICU. General problems associated with pediatrics including infectious diseases, developmental issues, asthma and allergies are managed by Dr Suraj on a routine basis. His proficiency can also be seen in routine treatment procedures for children. He is also apt at counselling parents on good childcare and parenting practices.
Excellence & Experience
Area of excellence
High-risk newborns
Infectious diseases
Children with developmental delays
Adolescent Pediatrics
Recurrent abdominal pain
Asthma/allergy
Counselling patient's families
Level of Experience
Has served in medical colleges, private hospitals and mission hospitals with PICU and NICU facilities and other paediatric subspecialties
Awards & Academics
Academics Details
DNB (Paediatrics) - Pushpagiri Institute of Medical Science and Research (2014)
MBBS – Vinayaka Mission Medical College, Pondicherry (2008)
Out Patient Timings
The outpatient timings at Badr Al Samaa Hospitals have been planned in such a way that your choice of doctor is available whenever you are free.
Sunday
9:30 AM - 1:30 PM
Sohar - Oman
5:30 PM - 9:30 PM
Sohar - Oman
Monday
9:30 AM - 1:30 PM
Sohar - Oman
5:30 PM - 9:30 PM
Sohar - Oman
Tuesday
9:30 AM - 1:30 PM
Sohar - Oman
5:30 PM - 9:30 PM
Sohar - Oman
Wednesday
9:30 AM - 1:30 PM
Sohar - Oman
5:30 PM - 9:30 PM
Sohar - Oman
Thursday
9:30 AM - 1:30 PM
Sohar - Oman
5:30 PM - 9:30 PM
Sohar - Oman
Friday
Saturday
9:30 AM - 1:30 PM
Sohar - Oman
5:30 PM - 9:30 PM
Sohar - Oman