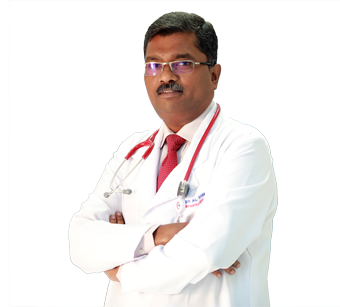 DR SUDHAKAR SUBRAMANIAM
Specialist
ENT
MBBS, DLO
17+ years of experience
Sohar (Oman)
About DR SUDHAKAR SUBRAMANIAM
Dr Sudhakar Subramaniam is a highly-reputed Otorhinolaryngology specialist with diligent expertise in managing and treating Ear, Nose, Throat and Head and Neck disorders. He is adept in the management of simple and complicated ENT and Head and Neck disorders, both conservatively and surgically, at par with the IORL standards. Along with OP and OT procedures, he is adept in Neurotology, Noise pollution hearing evaluation, Newborn OAE screenings, speech disorders evaluation, etc. Dr Sudhakar has served in renowned hospitals managing ENT Emergencies, Cancer treatment and foreign body removals. He is also well-versed in trauma care and ICU and NICU patients for airway management.
Excellence & Experience
Area of excellence
ENT Emergencies
Headache clinic
Nasal sinuses management
Neurotology clinic
Thyroid disorders management
Newborn OAE Screening
Occupational ENT evaluation
Speech disorders management
Nose & Throat surgeries [FESS, Adenotonsillectomy]
Level of Experience
Dr Sudhakar Subramaniam has 17 years of experience as otorhinolaryngologist, and ha served in various esteemed hospitals in India and Oman (for the past 10 years).
Has worked with Health Ministry for Occupational and Public Health awareness campaigns during epidemics and emergencies.
Awards & Academics
Academics Details
DLO – Madras Medical College, Chennai, India
MBBS - Vijayanagara Institute of Medical Sciences, Bellary, India
Out Patient Timings
The outpatient timings at Badr Al Samaa Hospitals have been planned in such a way that your choice of doctor is available whenever you are free.
Sunday
9:00 AM - 1:00 PM
Sohar - Oman
5:00 PM - 9:00 PM
Sohar - Oman
Monday
9:00 AM - 1:00 PM
Sohar - Oman
5:00 PM - 9:00 PM
Sohar - Oman
Tuesday
9:00 AM - 1:00 PM
Sohar - Oman
5:00 PM - 9:00 PM
Sohar - Oman
Wednesday
9:00 AM - 1:00 PM
Sohar - Oman
5:00 PM - 9:00 PM
Sohar - Oman
Thursday
9:00 AM - 1:00 PM
Sohar - Oman
5:00 PM - 9:00 PM
Sohar - Oman
Friday
Saturday
9:00 AM - 1:00 PM
Sohar - Oman
5:00 PM - 9:00 PM
Sohar - Oman