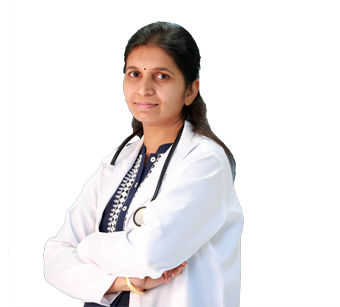 DR THIRIPURA SUNDARI
Specialist
Obstetrics & Gynaecology
MBBS, DGO
18 years of experience
Sohar (Oman)
About DR THIRIPURA SUNDARI
Dr Tripura Sundari is a highly dedicated Specialist Obstetrician and Gynecologist with over 18 years of vast experience. Her exposure has made her an expert in managing all types of obstetrics and gynecology disorders. She is adept in the management of high-risk pregnancies, obstetric emergencies and painless labour. She is also experienced in colposcopy, hysteroscopy and evaluation and management of infertility cases. She is also experienced in managing hormonal issues both in adolescents as well as menopausal women. Dr Tripurahas attended many conferences and workshops in India and abroad to keep her skills and knowledge base updated.
Excellence & Experience
Area of excellence
High-risk Obstetrics
Pain management in labour
All gynecological problems
Infertility
Colposcopy
Ultrasonogram (OBG & Infertility)
Menopausal clinic
Level of Experience
Dr Tripura Sundari has 18 years of experience as an obstetrician and gynecologist and served in several esteemed hospitals in India and Oman (since the last 10 years).
Awards & Academics
Academics Details
DGO: Stanley Medical College, Tamil Nadu, India
MBBS : Thanjavur Medical College, Tamil Nadu, India
MRCOG : PART- I
Out Patient Timings
The outpatient timings at Badr Al Samaa Hospitals have been planned in such a way that your choice of doctor is available whenever you are free.
Sunday
9:00 AM - 1:00 PM
Sohar - Oman
5:00 PM - 9:00 PM
Sohar - Oman
Monday
9:00 AM - 1:00 PM
Sohar - Oman
5:00 PM - 9:00 PM
Sohar - Oman
Tuesday
9:00 AM - 1:00 PM
Sohar - Oman
5:00 PM - 9:00 PM
Sohar - Oman
Wednesday
9:00 AM - 1:00 PM
Sohar - Oman
5:00 PM - 9:00 PM
Sohar - Oman
Thursday
9:00 AM - 1:00 PM
Sohar - Oman
5:00 PM - 9:00 PM
Sohar - Oman
Friday
Saturday
9:00 AM - 1:00 PM
Sohar - Oman
5:00 PM - 9:00 PM
Sohar - Oman