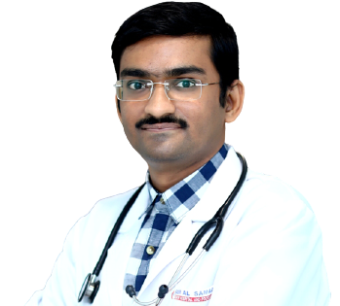 Dr Augustus Vivek
Specialist Ophthalmologist
Ophthalmology
MBBS, MS
Sohar (Oman)
About Dr Augustus Vivek
Dr. Augustus Vivek completed his post-graduation (MS Ophthalmology) from the prestigious Maulana Azad Medical College, Delhi ranked as one of the best medical institutes in India. He underwent his Ophthalmology training from Guru Nanak Eye Centre, which is one of the largest tertiary eye care centres in India and brings his vast experience to his patients in Oman.
He is highly skilled in refraction and in the diagnosis and treatment of anterior segment pathologies including infections, allergies, foreign bodies, etc. His areas of interest are Phacoemulsification, diabetic retinopathy, and glaucoma.
Dr Augustus attends CMEs and workshops regularly to stay abreast of the latest developments in his field.

Excellence & Experience
Area of excellence
Comprehensive Ophthalmic Care
Trauma Care
Occupational Eye Check
Anterior Segment Diseases
Level of Experience
Dr Augustus Vivek has served in several eye hospitals and well renowned government institutes in India, where he has honed his skills in diagnosing and treating Ophthalmic diseases.
Awards & Academics
Academics Details
MS (Ophthal), Maulana Azad Medical College, New Delhi, 2016
Out Patient Timings
The outpatient timings at Badr Al Samaa Hospitals have been planned in such a way that your choice of doctor is available whenever you are free.
Sunday
9:00 AM - 1:00 PM
Sohar - Oman
5:00 PM - 9:00 PM
Sohar - Oman
Monday
9:00 AM - 1:00 PM
Sohar - Oman
5:00 PM - 9:00 PM
Sohar - Oman
Tuesday
9:00 AM - 1:00 PM
Sohar - Oman
5:00 PM - 9:00 PM
Sohar - Oman
Wednesday
9:00 AM - 1:00 PM
Sohar - Oman
5:00 PM - 9:00 PM
Sohar - Oman
Thursday
9:00 AM - 1:00 PM
Sohar - Oman
5:00 PM - 9:00 PM
Sohar - Oman
Friday
Saturday
9:00 AM - 1:00 PM
Sohar - Oman
5:00 PM - 9:00 PM
Sohar - Oman