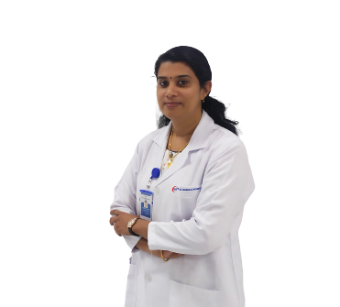 Ms Soorya Vipin Kumar
Physiotherapist
Physiotherapy
BPT
14 years of experience
Sohar (Oman)
About Ms Soorya Vipin Kumar
Soorya Vipin Kumar is a dedicated physiotherapist committed to helping patients and manages their pain and injuries. She is skilled in monitoring progress and prescribing exercises for long term health. She has worked in various multi-speciality hospitals in India. She is the member of Indian Association of Physiotherapist.
Excellence & Experience
Area of excellence
Musculoskeletal / Orthopaedic Rehabilitation (post-operative and post-trauma)
Neurological Rehabilitation
Sports Injury Rehabilitation
Pre & Post-Natal Strengthening Training
Cardiopulmonary Rehabilitation
Awards & Academics
Academics Details
Bachelor of Physiotherapy; Mahatma Gandhi University, Kerala, India (2008)
Out Patient Timings
The outpatient timings at Badr Al Samaa Hospitals have been planned in such a way that your choice of doctor is available whenever you are free.
Sunday
9:00 AM - 2:00 PM
Sohar - Oman
5:00 PM - 10:00 PM
Sohar - Oman
Monday
9:00 AM - 2:00 PM
Sohar - Oman
5:00 PM - 10:00 PM
Sohar - Oman
Tuesday
9:00 AM - 2:00 PM
Sohar - Oman
5:00 PM - 10:00 PM
Sohar - Oman
Wednesday
9:00 AM - 2:00 PM
Sohar - Oman
5:00 PM - 10:00 PM
Sohar - Oman
Thursday
9:00 AM - 2:00 PM
Sohar - Oman
5:00 PM - 10:00 PM
Sohar - Oman
Friday
Saturday
9:00 AM - 2:00 PM
Sohar - Oman
5:00 PM - 10:00 PM
Sohar - Oman