About Nephrology Department
Some of the conditions treated here include diabetic nephropathy, paediatric nephrology, hypertension, kidney stones and management, screening and preventive strategies for chronic kidney disease (CKD). The BUN and creatinine tests are used as indicators of kidney disease.
The Nephrology Department in Badr Al Samaa hospital boasts of being the first in the private health sector in Oman to set up a Dialysis unit. The highly experienced specialists here also offer interventional procedures including ultrasound-guided renal biopsies for further studies. 
Our Nephrology Specialist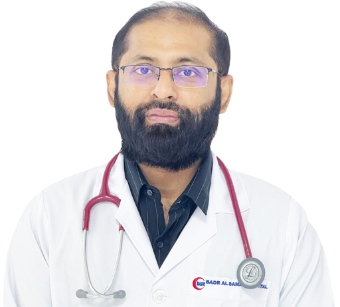 DR Iqbal Ahmed
Specialist Nephrologist
MBBS, MD, DNB (Nephrology)
Sohar (Oman)
Request An Appointment +
View Doctor +
Ask a Question
Didn't find what you are looking for ? Write to Us.
Please fill in your personal details along with your question. We will keep your information strictly confidential.